The Industry's First Complete Airfield Inspection Management Software
---
App-139's Airfield Inspection functionality has been effectively managing the entire FAA daily self inspection process since 2013.
Along with recording and saving all FAA Daily Self Inspections, App-139 automatically assumes all inspections are satisfactory unless noted by personnel performing the inspection. The information that's saved includes responsible personnel, date, any corrective action taken, date of completion and tracking all costs incurred to give you a complete closed loop system.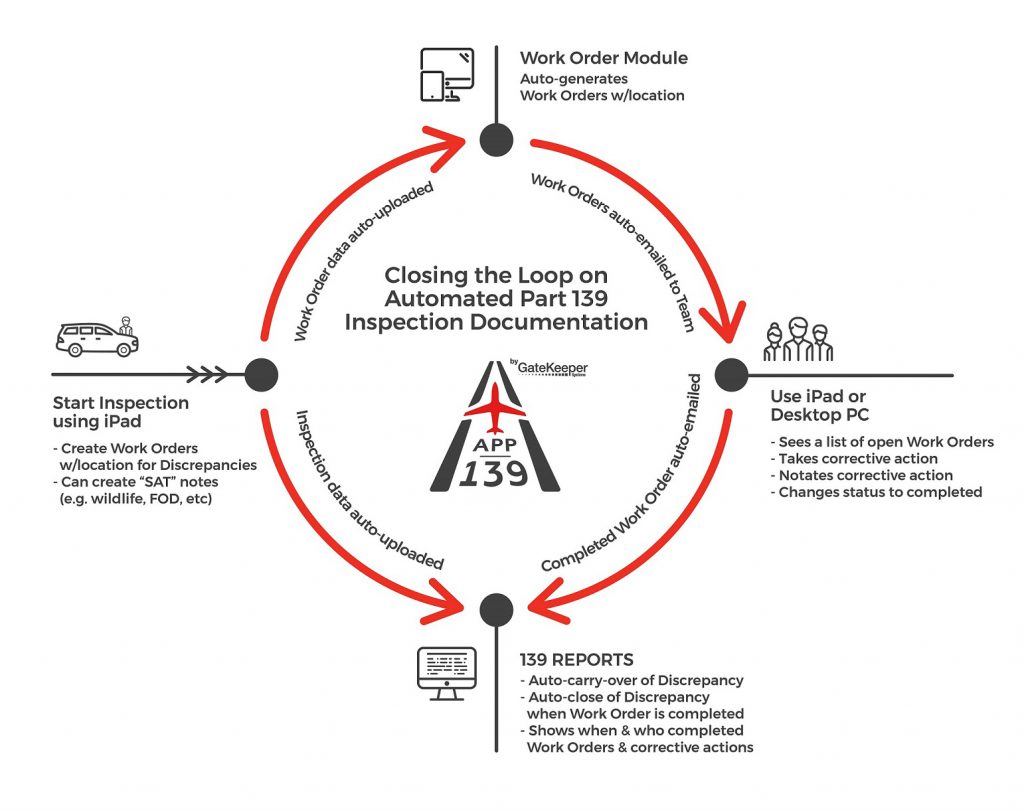 App-139's Airfield Inspection features:
Mobile devices allow inspectors to document and 'pin' any discrepancies while in the field to automatically generate any work orders needed.
Email notification of the appropriate personnel so repairs are initiated as quickly as possible.
Creates and saves a permanent record of each discrepancy, work order, note and comment made by the inspectors during each inspection process.
Automatically carries-over work orders and discrepancies until they've been completed and closed.
Exports and saves or prints versions of App-139's Daily Inspection Report.
Lets users create their own "query" of all inspection data so they can analyze all trends of any log/note or discrepancies with maintenance activity and repairs.
Provides 'configurable' viewing and printing of various types of inspections.
Compiles completion information on each work order (date completed, responsible parties etc…), while maintaining a complete "closed-loop" for each inspection discrepancy.
Delivers inspection reports of the complete history of discrepancies, including when it's identified, repaired, and returned to service; no need to search multiple records to verify repairs were completed on a timely basis.
Tracks visually all 'pinned' locations identified during each inspection.
What's great about App-139 is that it does more than the Part 139 inspections. We've even used it to automate our TSA Random Checklist and our ARFF checklists!