A Special Report on Mobile Technology and Airport Operations
---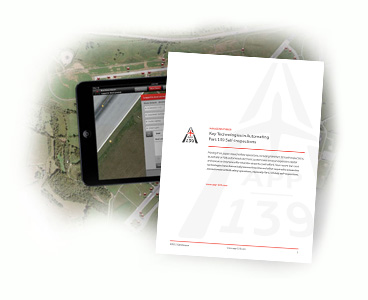 The use of technology as part of FAA Part 139 compliance is one of the most extensively discussed topics in airport operations.  Determining the balance between technology and affordability is now possible with mobile technology, specifically tablet devices and mobile apps.
That's right, mobile technology can help airports provide greater Part 139 self-inspection effectiveness and generate the information you need to make your Part 139 annual inspection.
Be sure you're optimizing your Part 139 process by looking in this special report at how mobile tablets and apps can be used on the airfield.
The free special report shows:
The benefits of automating your Part 139 process
How tablet devices and mobile apps can be used to assist your daily airfield inspectors
A complete, turnkey system to streamline your Part 139 process