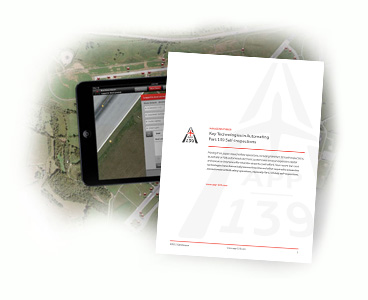 A Management Brief on Four Key Technologies for FAA Part 139 Self-Inspections
Determining what technologies to use as part of your Part 139 process is a very complex issue facing many airport operations. Understanding the four technologies discussed in this management brief can help you meet  that challenge. These technologies provide greater Part 139 self-inspection efficiency and generate accurate information to make your Part 139 annual inspection easier—and most importantly, they're cost-effective.
Be sure you're enhancing your Part 139 self-inspection process by learning from this management brief how technology can make a difference.
The free management brief shows:
An overview of Web-based applications, software-as-a-service, mobile devices and GIS technologies;
The impact these technologies have on your airport operations; and
How one system brings it all together to streamline your Part 139 process.