Ace Your Annual Inspection with App-139
---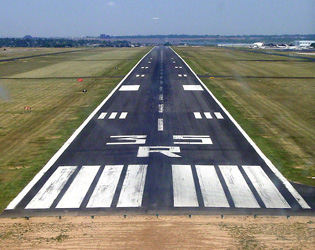 You work hard to maintain a safe and compliant airfield. But what happens during your annual Part 139 inspection? Do you scramble to pull together all of the required documentation? Is your regional inspector spending more time wading through your data than analyzing it? Do you wish there were a more effective way?
App-139 helps you ace your annual Part 139 inspection. No fumbling. Nothing missing. Everything captured and available. Easily showcase how you:
systematically conduct and track daily self-inspections;
maintain appropriate self-inspection and NOTAM data;
note, act upon and verify all corrective actions;
analyze and use your inspection data to continually improve the safe operation of your airport.
With App-139, you're not only prepared for the annual inspection, you can prove that your day-to-day processes, workflows and actions are centered around safety. Because isn't that what you and your inspector are really striving for?
Gain your inspector's trust with App-139
Acing your annual inspection goes beyond proving conformance with all of the Part 139 regulations. It's instilling confidence that your airport operations have an embedded culture of safety and continuous improvement. Your circle of trust includes your staff, your regional inspector, pilots, controllers, and all airport employees.
Using App-139 each day and during your annual inspection verifies that:
safety drives all your actions and is constantly measured;
corrective actions are appropriately prioritized for all safety issues, including maintenance work orders;
maintenance issues are caught earlier and are corrected;
processes and workflows are consistent, efficient and effective;
employees are focused, know what needs to be done, and are held accountable.